Print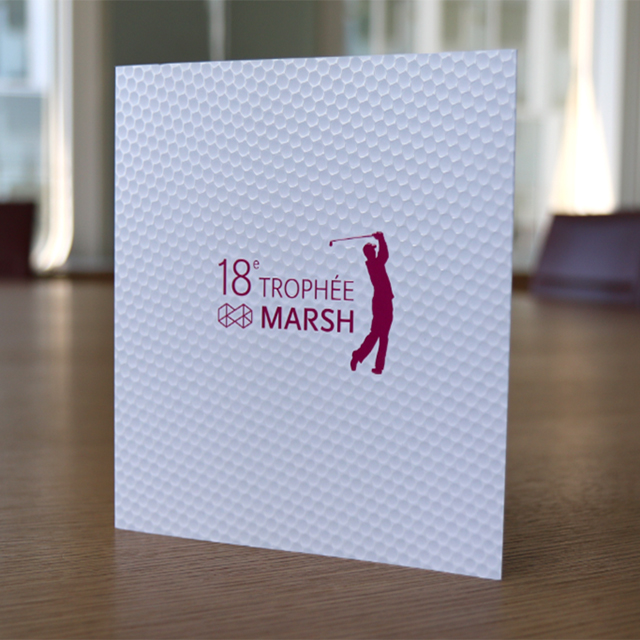 Every year, Marsh France organizes a golf trophy for its customers and partners. Graphic design of the event brochure,  invitation card and signage of the event.
Read More

»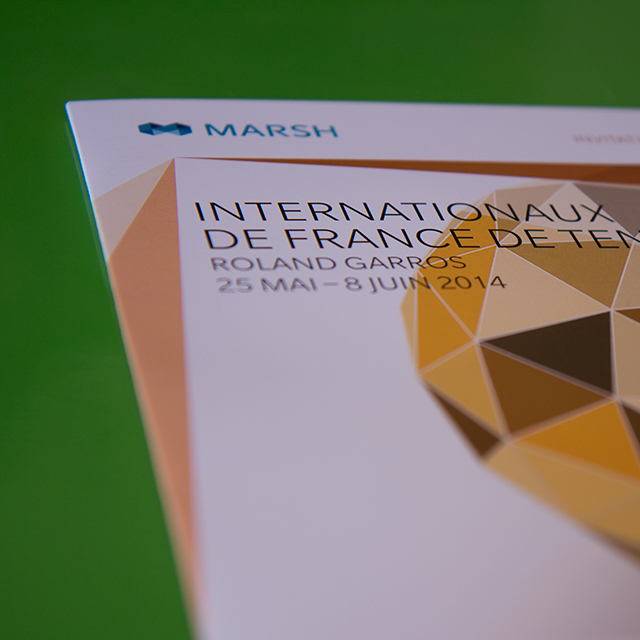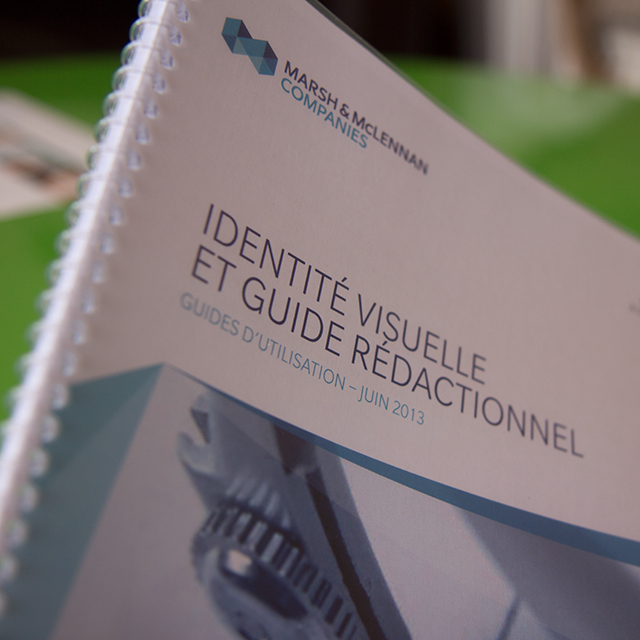 Colleagues training on Marsh's visual identity and brand culture: project management, audit, templates and guides realization, Training session set-up.
Read More

»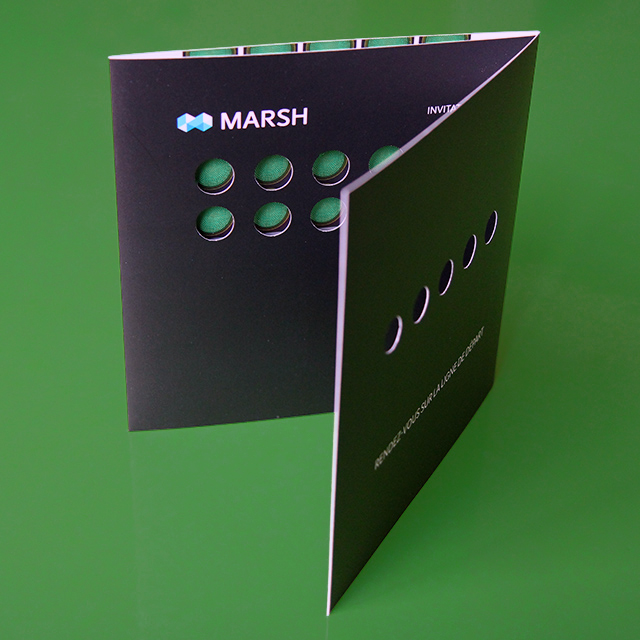 Rencontres AMRAE 2013: Marsh boosts its traditional cocktail offering F1 simulation with I-Way. Realization of teasers by emailing (videos made by I-Way ) and graphics design of the invitation.
Read More

»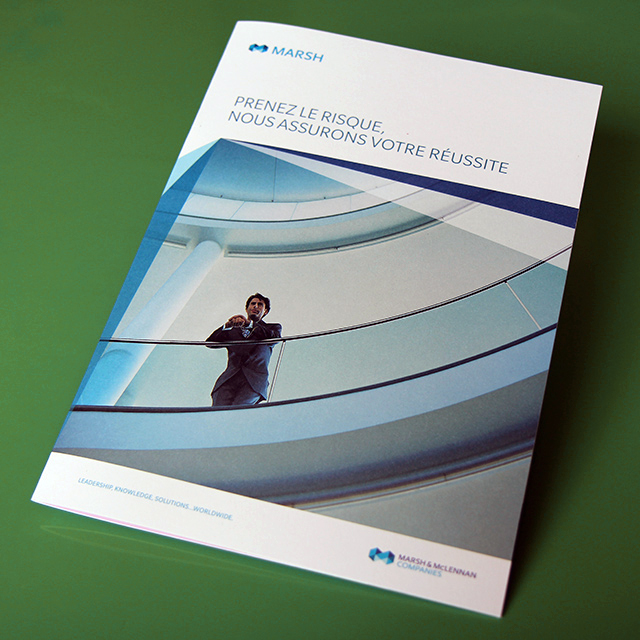 On the occasion of MMC visual identity change, marketing & communication french team renew the corporate brochure Marsh France, from 2007. Creative direction and project management with the support of the communication agency Imaste helping us on the positioning of the brand, writing contents and art direction. View the brochure
Read More

»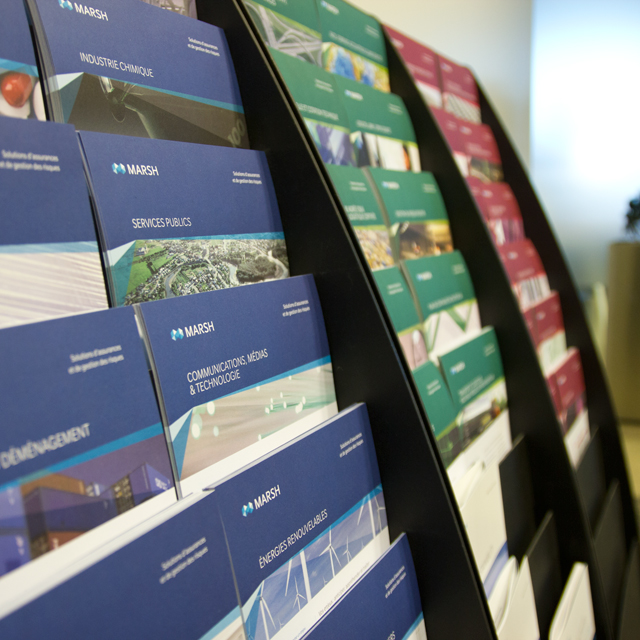 Réalisation, avec le département marketing, d'une gamme de 40 fiches produit à l'usage des chargés de clientèle. Direction artistique, suivi de projet. Réalisation : koobalibre
Read More

»